How To Use Your Apartment Building Clubhouse
Apartments in Perkasie PA with a clubhouse are few and far between.
However, providing our residents with a beautiful space they can use for a variety of occasions is just one of the many amenities that elevate Heritage Orchard Hill from other local apartment communities.
Think of all the possibilities you'll enjoy with access to an onsite community clubhouse!
1. Host A Party Or Special Event
Throwing a party in your apartment can be tricky. You'll have to cap the guest list at a pretty low number even in the most spacious of apartments. Then there are concerns with noise levels that could disturb your neighbors and possible damage to your apartment.
Rather than look for an offsite location to host your party or special event, you can look someplace much closer!
Heritage Orchard Hill Apartments in Perkasie, PA offers its residents access to an onsite community clubhouse.
This beautiful 4,700 square-foot space is ideal for your private parties and special events. Adorned with an array of plush and comfortable seating choices, it has plenty of room to accommodate everything from holiday parties to baby/wedding showers, business meetings and so much more.
Additionally, the resident clubhouse opens to the 1,800 square-foot open-air decks for extra party space during the spring, summer, and fall.
Best of all, our beautiful resort-style swimming pool and adjacent baby pool are easily accessible from the clubhouse and outdoor deck areas.
2. A Space To Spend Time With Your Neighbors
Besides being the perfect place for your private party, the clubhouse is the ideal location for building a sense of community.
This wonderful amenity is an excellent space for gathering with your neighbors to enjoy a monthly book club, a weekly movie night or to watch special sporting or entertainment events on the big screen TV. Or you can host a regular potluck lunch or dinner to welcome new neighbors to Orchard Hill.
No matter which activity you choose, it's a wonderful spot to make new friends and build a strong community within the Orchard Hill clubhouse.
3. Enjoy a Change Of Scenery
While you enjoy spending time relaxing in your home, sometimes you want a change of scenery.
Our community clubhouse offers an inviting environment for relaxing with a good book, enjoying the lovely landscaped surroundings,  or sitting quietly with a hot cup of coffee or tea.
All of the windows allow plenty of natural light to help you relax, soak up plenty of vitamin D and give you a boost of energy during any season. Its lavish fireplace creates a cozy atmosphere during the winter months.
4. Experience The Heritage Orchard Hill Difference
Not every apartment community offers its residents a beautiful space to host a party or gather with their neighbors.
Heritage Orchard Hill is pleased to invite all of our residents to enjoy our community clubhouse for special events and get-togethers of all kinds.
To learn more about our apartment community and exclusive amenities like our resident clubhouse, please contact our leasing office to schedule a tour today!

Big or Small, We Love Them All!
Our pet-friendly Orchard Hill townhomes in Perkasie, Pennsylvania provide you and your pet convenient living with fenced-in pet parks and beautifully landscaped Bucks County open space. Edwards Pet Supply and Pet Supplies Plus are just minutes away from our pet-friendly apartments in Perkasie, PA and provide a full array of everything your furry friend needs to stay happy and healthy. From treats to toys to quality food and beyond, you can get something special or refill your everyday supplies just minutes from home! Enjoy your downtime strolling our scenic walking trails and sprawling open space with your pet. No pet fees or deposits! Breed restrictions apply.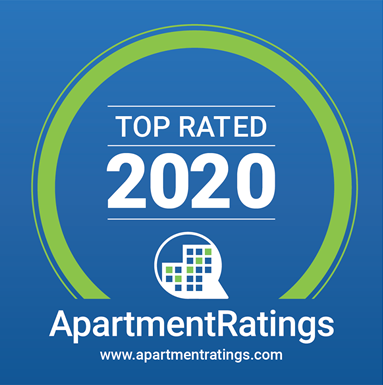 Top Rated Communities Award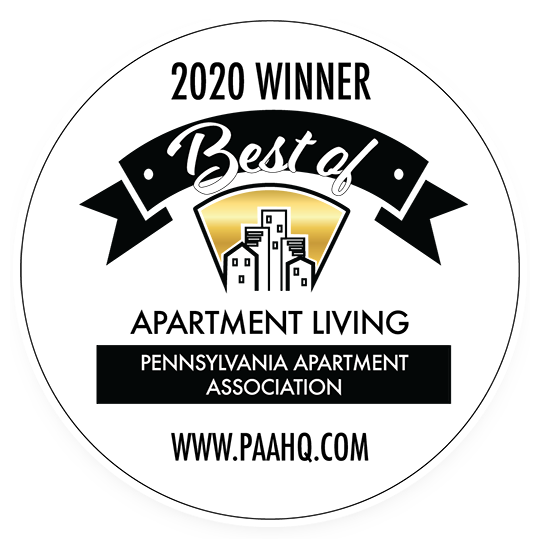 Community Overall Excellence
Top 10 Overall Best of Apartment Living Communities
For Leasing, Marketing and Web engagement excellence